Community Projects
Getting involved in the community is what we are all about! Funds raised through all of the events that we put together make a difference! Here is a list of current happenings in our community made possible by Pitching in for Kids.
Pitching in for Kids has recently supported the:
2012 Mayor's Toy Drive, Boston
Joyal Capital Management Foundation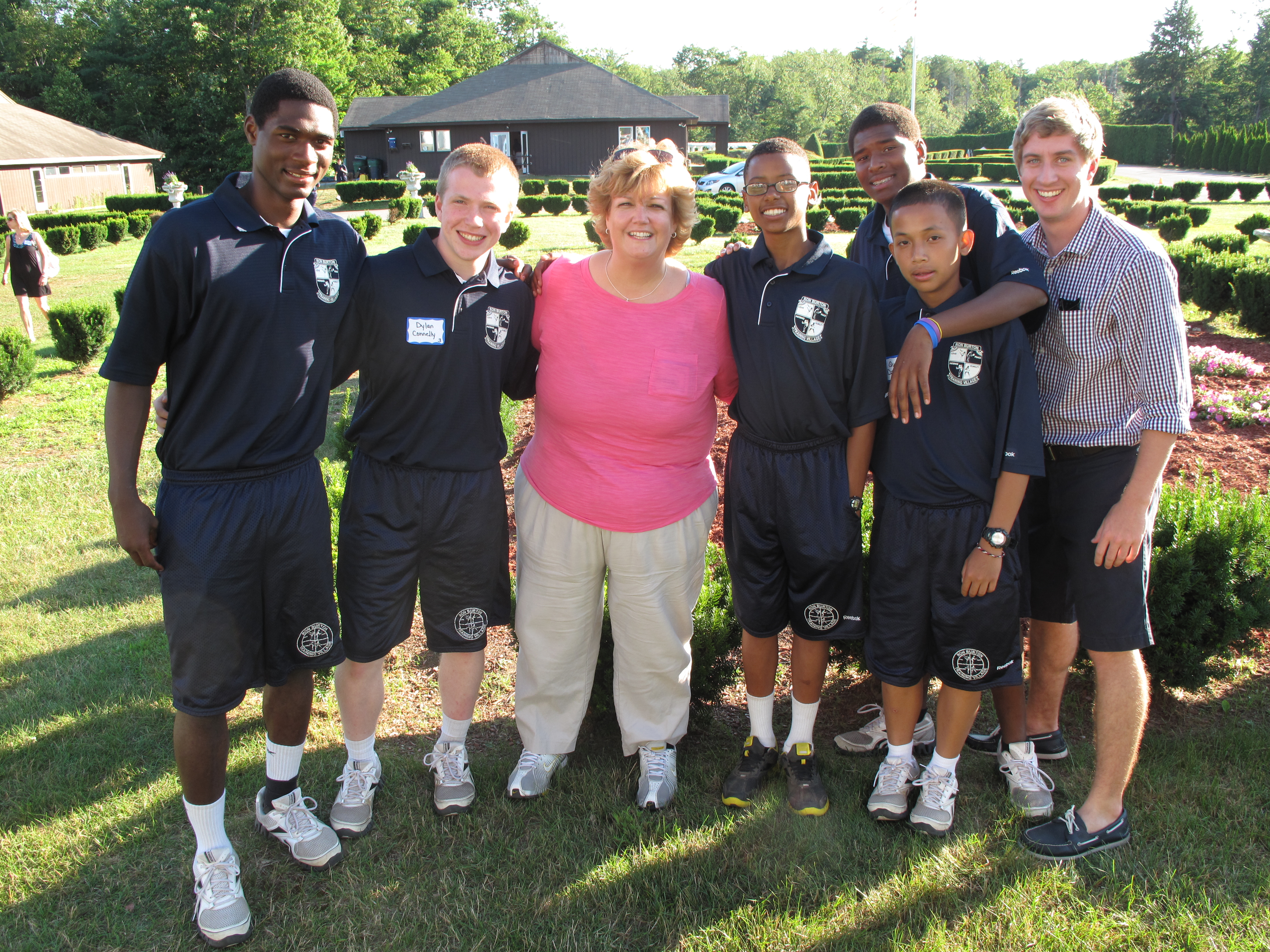 "Lizard Lounge" within the Franciscan Hospital for Children
This room has been put together in order to provide a "safe zone" for adolescent youth who are long term patients within the hospital. Here they are able to play video games, watch TV on a flat screen, use the Internet, and escape from the poking and prodding of the doctors. The room is designed to create a comfortable and warm atmosphere were the children can feel a little bit closer to home!

Lizard Lounge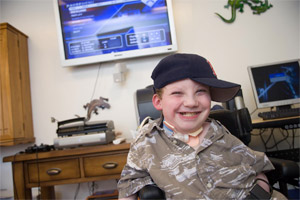 Lizard Lounge
The Ron Burton Training Village
The mission of the Ron Burton Training Village is to re-focus, bring hope to, build confidence in, and enrich the lives of young men ages 11-17 in the Boston area through spiritual, educational and athletic training. Over the years Pitching in for Kids has been happy to make great contributions to this training facility to help further encourage our troubled youth. Visit the Ron Burton Training Village web site at: www.ronburtontrainingvillage.com or call them at: 978-928-5518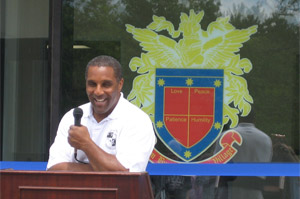 Dedication
Yawkey Dormitory
Ice Cream Social
Teddy Ebersol Red Sox Fields
Pitching in for Kids is proud to contribute to this great project!!
Construction has begun on the Teddy Ebersol Red Sox Fields at Lederman Park. On August 10th contractor Argus Construction secured the site and began demolition, the project will be complete by June 3Oth with limited fields available for use by April 15th. As a part of the project the parking area at the Lee pool has been closed and the pathway along the river at Lederman Park rerouted.

The first phase of field construction, 8/16/05
The Teddy Ebersol's Red Sox Fields project is being developed by a new civic and philanthropic partnership formed by three non-profit groups Ð The Esplanade Association, The Red Sox Foundation and Hill House Ð in cooperation with Governor Mitt Romney, Secretary of the Environment Steve Pritchard and the Department of Conservation and Recreation.
Our goal is to restore the well-used, well-worn and much-loved youth athletic fields on Boston's famed Esplanade.
The project will transform these damaged, uneven and often flooded ball fields to include two baseball/softball diamonds, a youth baseball diamond, a t-ball diamond, up to five youth soccer fields and a regulation-sized soccer field in a design that will also accommodate a variety of other athletic and community uses. The goal is to raise $1.7 million dollars by June 1, 2005.
A groundbreaking was held on Saturday, June 4th. Among those attending Saturday's groundbreaking were Teddy's parents, Dick Ebersol and Susan Saint James, Gov. Mitt Romney, Red Sox Chairman Tom Werner and representatives of Hill House and the Esplanade Association.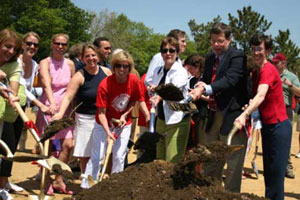 Member of the Esplanade Association Board of Directors, Executive Director Patrice Todisco and Representative Marty Walz participate in the field's ground breaking