9th Annual Candy Land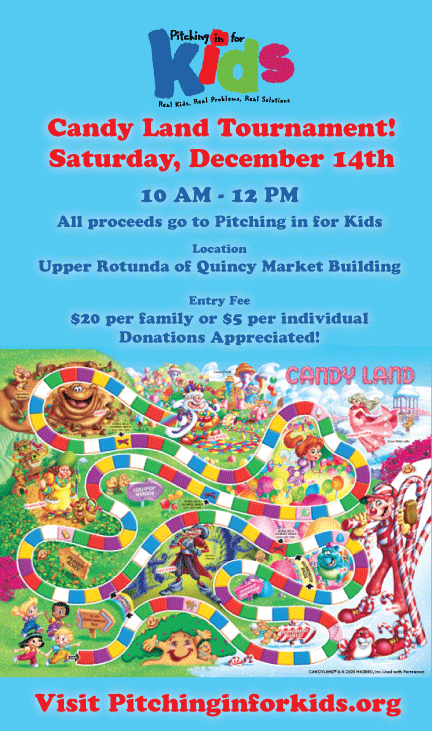 Come down to the Upper Rotunda of Faneuil Hall Marketplace, Boston, MA on Saturday December 14th from 10am - 12 Noon for our 9th Annual Candy Land!
Play the classic board game and taste some of Boston's best local restaurants, enjoy entertainment provided by MIX 104.1, arts & crafts & best of all......
EVERY CHILD WILL GO HOME WITH A TOY OR GAME FROM OUR FRIENDS AT HASBRO!
$20 Donation/Family at the Door
Thank You Clay Buchholz Foundation!
Special thanks to Clay & Lindsay Buchholz for their amazing $50,000 contribution to Pitching in for Kids from the 1st Annual Buchholz Bowl!
Learn more about the Clay Buchholz Foundation!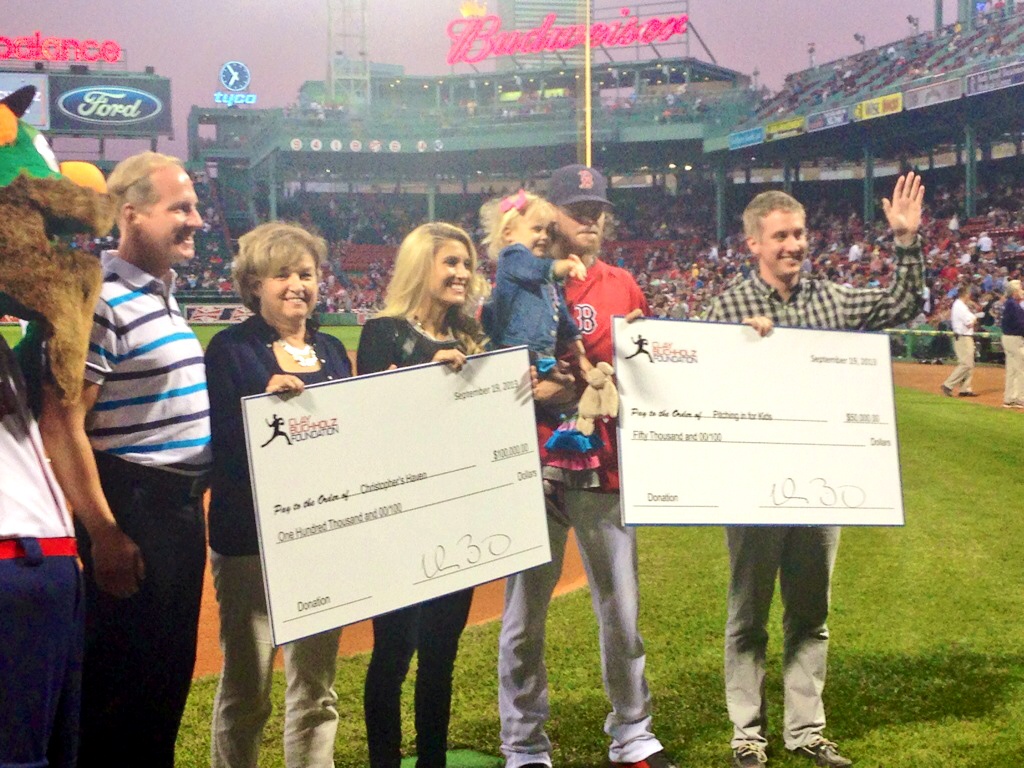 Thank you Jerod & Chantel Mayo for their amazing dedication and support with this year's 4th Annual Mayo Bowl that raised over $200,000 for Pitching in for Kids & Boston Medical Center